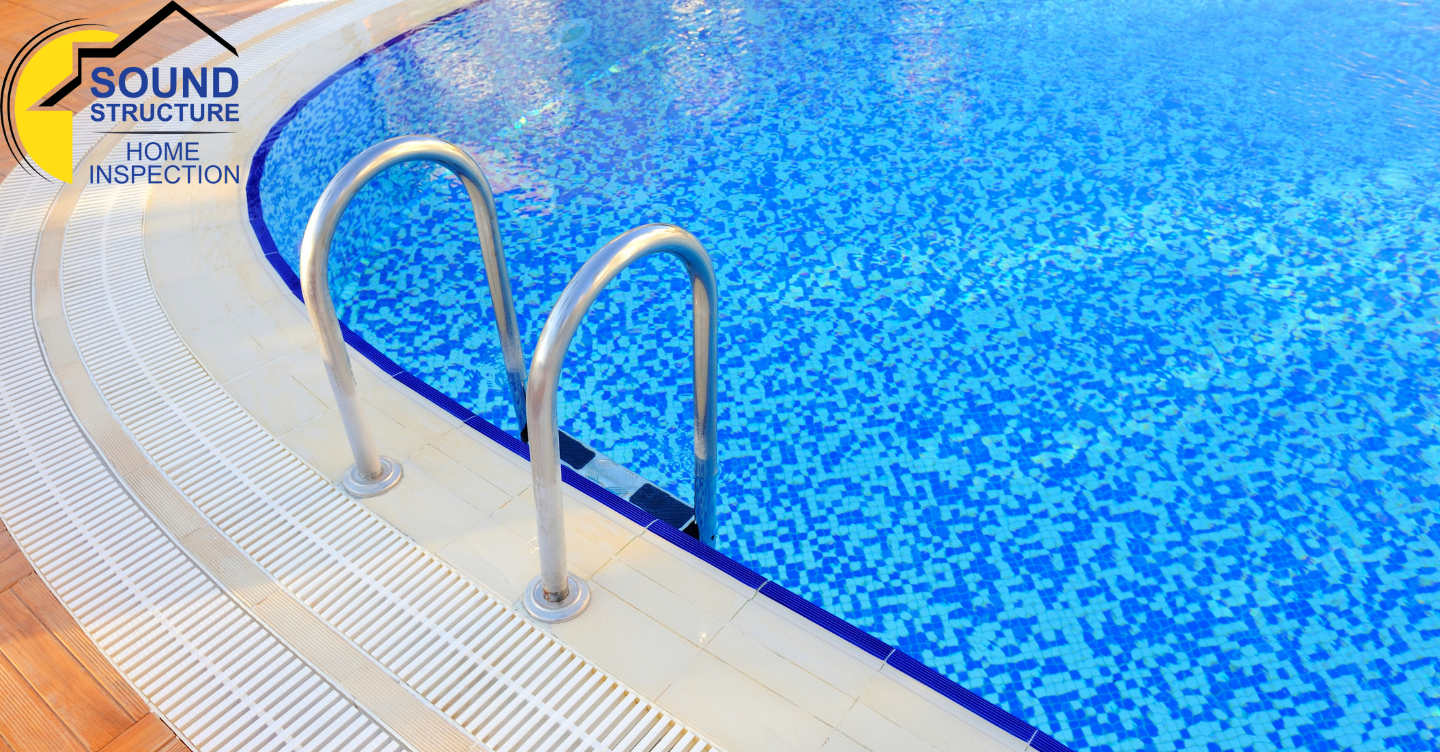 Nov 05, 2021
A swimming pool can be a fantastic addition to any home. During the summer it can serve as a gathering place for friends and family. It can also be a personal cool-down spot in the middle of the hottest days. Many homeowners don't think of their pool as something that needs an inspection. However, scheduling one can save you from major headaches down the line. Here are some of the primary reasons to schedule a pool inspection.
What Pool Inspectors Look For
An inspector looking at a swimming pool reviews all aspects from both the inside and the outside to check for potential problems. An inspection outside of the pool typically starts with a walk around it to look for any visible issues. From there, they check specific elements of the pool. For example, they review decks for broken drains or damaged grout. In addition, inspectors check the coping, which is the area around your pool. Doing this checks for any further grout issues such as chips or cracks. From there, exterior parts like pumps, filters, or pipes are all checked for wear and corrosion, which could cause leaks.
Examining the inside of the pool is just as important as the outside, and most pool inspectors will do thorough checks of the interior to ensure it is in peak condition. Inspectors will look at the plaster and tile to check for any leaks, as well as vinyl lining for tears and creases. They also look at external hardware with metal components such as railings or ladders for potential corrosion. Inspectors drain and clear areas such as drains and skimmers. For pools that have a lighting system installed, an inspector can review and verify that it can safely function. They check pools with electrical systems to verify necessary components are correctly installed. However, licensed electricians with pool equipment experience repair any frayed wires or any other issue.
Benefits of a Pool Inspection
Whether you are in the process of buying a home or if you're a current owner, there are many good reasons to have a swimming pool checked by an inspector. One of the biggest benefits of this is overall safety. Homeowners avoid serious injury by having a pool that is inspected and with major issues resolved. For new home buyers, an inspection can indicate how much attention a pool needs, whether it has regular wear and tear or something more serious. In addition, homeowners have peace of mind knowing their pool is updated for safety and brought up to a regular code.
As for current homeowners, an inspection can serve as early prevention of potentially major issues. With a swimming pool, it will eventually need repairs at some point depending on how old it is. A regular inspection can catch issues sooner, which can keep the property owner from having to pay higher repair costs. It can also detect issues that are harder to see at first glances, such as slow leaks or a faulty deck.
What is the Best Frequency to Have a Pool Checked?
Depending on the age of your pool, how often you need to have your pool inspected can vary. Many experts suggest a yearly inspection of a swimming pool, which ensures that most of the hardware runs in top condition during the season. Some inspectors will offer annual reviews of specialized services as well. These include filtering and heating systems, or polls with automation and remote systems, which are repaired for insufficient water levels.
What Pool Inspections Do Not Cover
Swimming pool inspectors cover the majority of internal and external features of a pool. That said, there are some areas and conditions that they do not normally check during an inspection. For example, during bad weather, inspections do not occur due to the possibility of damage to equipment as a result of a storm. In addition, inspectors don't test water in the pool. A pool specialist handles this or a homeowner does it manually. The sustainability for external accessories such as a diving board or a slide. Equipment that is already damaged or not working properly is also not tested.
The key to having a working swimming pool that is ready for use during the peak of summer is regular maintenance and review to make sure that all parts are working properly. By scheduling an inspection, new and existing homeowners can ensure that their pool is safe, secure, and ready for the season, all without major repair bills.