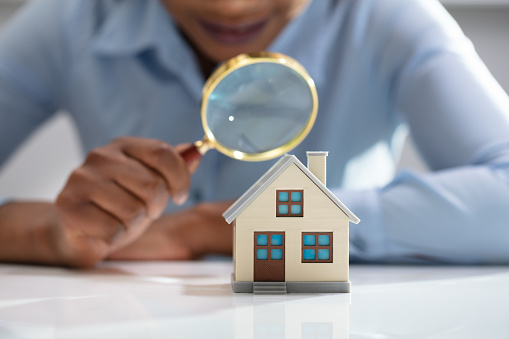 Oct 13, 2021
So, you are planning to buy a house? Well, it is a big investment and you don't want to end up making the wrong choice. So, your first step should be hiring a home inspector. 
A house inspector will inspect your house. It helps in assessing the house before purchasing it and avoiding any unwanted or costly surprises. Starting from the ceiling to flooring along with plumbing and air supply has to be checked to ensure it is functioning efficiently. 
If you don't have the right experience and training, you should not perform a home inspection all by yourself. But if you hire a professional home inspector, an experienced and qualified person will check out each system and area of the house that is often missed by a real estate agent or a home buyer. 
When you get the home inspection report from the home inspector, you can be confident about buying the house or renegotiating by taking into account the repair cost. In fact, a majority of the homeowners depend on the home inspector to tell them whether to buy the house or not. The report from the inspector is sure to point them in the right direction. 
Buyers or sellers tend to look for a home inspector who they think will tell them just what they want to hear. However, it is the responsibility of the homeowner to sway the client in a certain direction. They inspect the house and report while leaving the decision in the hands of the clients. 
However, to make sure that you are getting a legit report, you need to ensure you are hiring the right home inspectors. If you fail to hire the right inspector, it will lead to improper assessment or inspection of the property you are willing to purchase. 
In order to select the right home inspector, here are some basic errors you need to avoid. 
1. Hiring on the Basis of Price
In case you select the home inspector quoting the lowest price on a home inspection and is considerably lower than the average price, you should expect a below-average inspection of the property. Obviously, this is not something you want. 
A professional home inspector is certified by a personal home inspector association. They have to be registered with the regional real estate board, have the needed tools, inspection camera, and reporting software. In order to be certified, a professional inspector has to spend a lot of money. So, you need to consider this when you are hiring a home inspector. Avoid hiring the cheapest inspector. 
2. Hiring Your Realtor's Preferred Home Inspector
Since you are the buyer, it is your choice and responsibility to choose the home inspector. Be that as it may, when you are working with a realtor, several agents keep a list of the home inspectors that they recommend to their clients. 
But a real estate agent who is ethical will not try to sway you towards a specific inspector. In fact, if the buyer asks, they are going to provide a short list of inspectors that they have already worked with and are confident recommending. But the list of the inspectors by your real estate agent might leave out many qualified inspectors. Moreover, if they are maintaining a list of vendors, there is a possibility that the vendors have paid a fee to the broker or the real estate agent. 
Hiring the inspector suggested by the real estate agent might not be the worth thing to do. However, it is always better to do your due diligence and look for an inspector on the basis of your expectations and needs. 
3. Not Having an Idea about What to Expect from the Inspector
You might be hiring a home inspector for the first time but you need to know what to look for in a home inspector. 
For instance, a standard inspection takes about 2-3 hours but it might take more time based on the home size. So, when you are looking for a home inspector, you should ask him/her for an adequate timetable.
Buying a home is a considerable home investment and you have to be sure of how well the last owners have taken care of things. Thus, it is understandable to expect a thorough inspection from the home inspector. It should cover every little of the property, including the mold or lead paint. 
Before hiring an inspector, you need to ensure what the inspection covers. Usually, a property inspection isn't accompanied by foundation analysis, checking of termites, or completes roof inspection. You can ask the inspector you are considering to provide you with a sample inspection report. It will help you to learn what standard inspection is. Also, it will help in understanding the questions you should ask the inspector you want to hire. 
Bottom Line
The home inspection industry has transformed and evolved with time. So, before you hire the right inspector, you need to take several things into account. Gut inspection tends to reveal a lot when it comes to the instant of the person. However, basing your decision just on instincts might not be a good idea. To avoid making mistakes, you should check references. After reading this review, you might have a wealth of information but it always helps to find what the previous customers of the inspector have to say about him/her. Check the referrals and then reach out to them. If you want, you can also check out the testimonial section. 
To hire the right home inspector to make sure that you avoid the mistakes given above. It is always recommended that you only purchase a home after getting it inspected. It helps in finding the outstanding problems that have to be addressed before the property deal is complete. Also, after hiring the inspector, do not simply leave the inspection to him/her. Make sure you attend the inspection along with a professional. This gives necessary insight into the results.