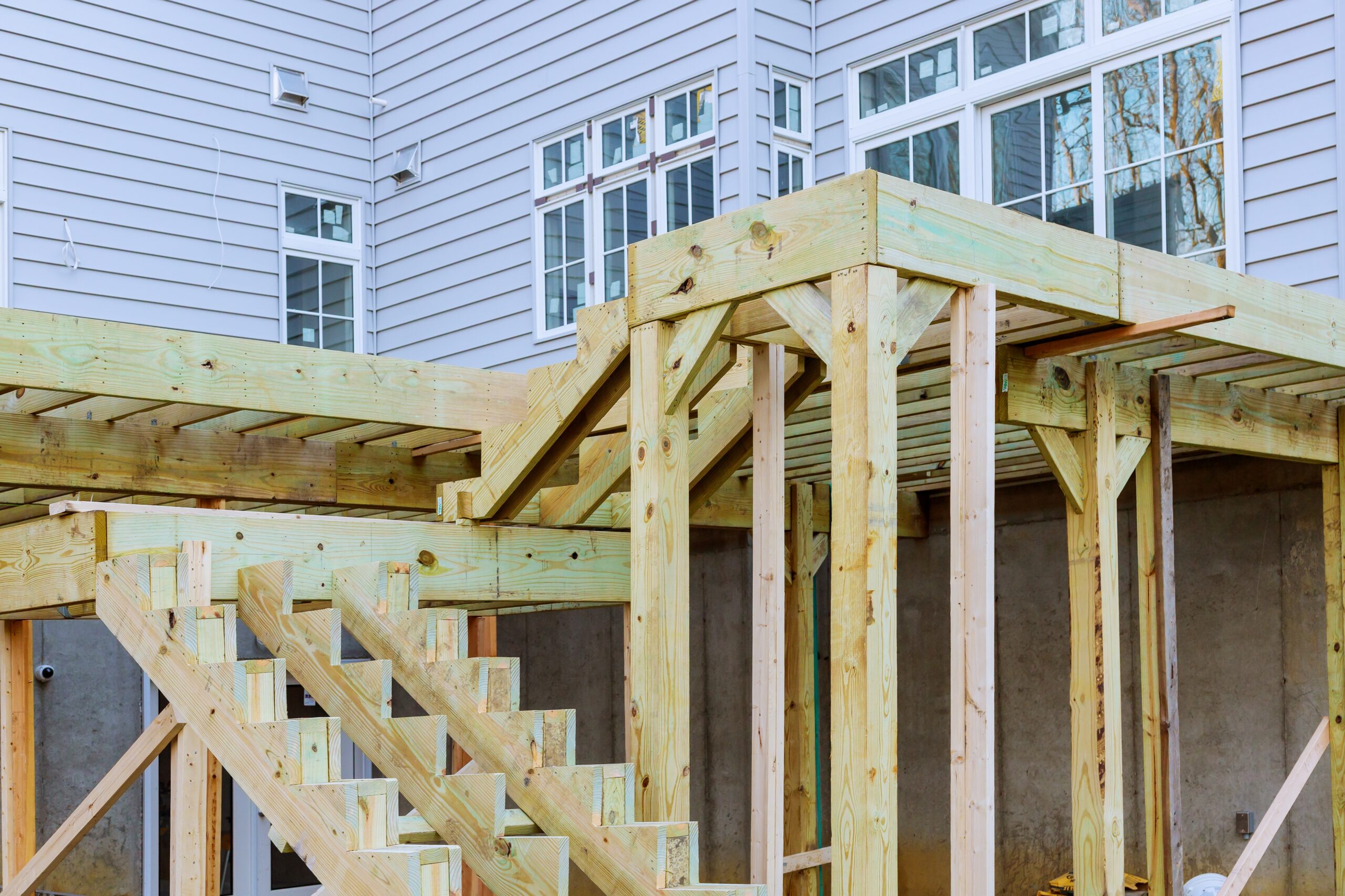 Aug 07, 2023
The staircase outside your home serves as a crucial link between your property and the surrounding landscape. While it enhances curb appeal and accessibility, it's essential to ensure that your outdoor stairs meet safety standards. As professional home inspectors near Tequesta, FL, we can ensure the safety of your home. Sound Structure knows the importance of adhering to guidelines when installing or repairing outdoor stairs. If you'd like to learn more about how to pass your residential stairs inspection, continue reading.
1. Design and Materials:
Outdoor stairs should be designed with safety and durability in mind. Additionally, the materials used, such as wood, concrete, or stone, should be slip-resistant and capable of withstanding varying weather conditions. The design should include a consistent rise and run for each step to prevent tripping hazards.
2. Width and Head Clearance:
The width of your outdoor stairs is essential to provide ample space for comfortable and safe passage. For residential properties, the minimum width is typically 36 inches. Additionally, ensure there's sufficient head clearance above the stairs to avoid any accidental bumps.
3. Handrails and Guardrails:
Having proper handrails and guardrails are critical safety features for outdoor stairs. Handrails on both sides of the staircase provide support and stability, while guardrails along open sides prevent accidental falls. The height and spacing of handrails and guardrails must comply with building codes for optimal safety.
4. Step Height and Depth:
Uniform step height and depth are crucial to ensure a safe and easy climb. The rise (vertical height) and run (horizontal depth) of each step should be consistent throughout the staircase. Variations in step dimensions can cause tripping hazards and are likely to raise concerns during a home inspection.
5. Illumination and Visibility:
Next, outdoor stairs should be well-lit to enhance visibility during the nighttime. Installing adequate lighting along the staircase, especially at the top and bottom, ensures safe navigation even in low-light conditions.
6. Proper Drainage:
Effective drainage is crucial for preventing water accumulation on outdoor stairs, which can lead to slippery surfaces and potential hazards. The design should facilitate proper water runoff to avoid deterioration of the materials and reduce the risk of accidents.
Schedule A Home Inspection
As expert home inspectors near Tequesta, FL, Sound Structure prioritizes your safety and comfort. Make sure your outdoor stairs meet safety requirements by following these guidelines or seeking professional assistance to ensure compliance. Contact our skilled home inspectors at Sound Structure today to schedule a comprehensive home inspection. Ensure your property's outdoor stairs meet the highest safety standards. Prepare to pass your residential stairs inspection with flying colors.